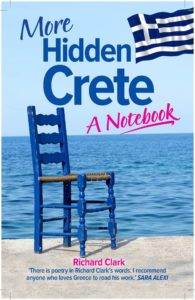 It had been a long-held dream of the writer and journalist Richard Clark and his wife, Denise, to buy a house in Crete, an island which they both have a long association with. They first visited the island 35 years ago when Richard taught English at a school in the capital Heraklion.
On returning to England, Richard forged a successful career as a Fleet Street and BBC journalist, author and editor of some of the UK's top magazine titles.
"For the last eight years I have been concentrating on writing books about Greece, including four specifically about Crete. I have been lucky enough that they have all become No 1 best-selling titles in their category on Amazon both in the UK and the States, so last year I was able to give up the daily grind of the commute to take up writing books full time.
Over the years we have visited Crete on a regular basis and our family has grown to love the island as much as we do. Although travelling widely throughout Crete to research my books, it is to North East Crete which we return most often.
Now having more time to spend in Crete, it seemed the perfect opportunity to pursue our ambition to find a small house there. We spent months scouring the internet to find the perfect property but it was only after a friend recommended we contacted Crete Homes that our dream began to become a reality.
We sent them a list of the properties we were interested in viewing and in March this year flew out to embark on a long list of viewings. Our ideal location was Epano Elounda but had found nothing for sale in the village at that time. Fortunately for us, Hilary Dawson, who had been liaising with us throughout, must be psychic as she showed us a house which was not on our list and had just come on the market. That house was in our ideal location in Epano Elounda.
We fell in love with the perfectly restored traditional stone house immediately. It is immaculate and the view from the terrace down across the bay of Mirabello is breathtaking. We made our decision almost immediately to buy it.
Crete Homes and our lawyer, Eleni Klontza, have both been terrific in holding our hands through a process which, frankly, we were dreading. We needn't have worried, they did everything and advised us all the way and the purchase was complete within 7 weeks, extraordinary after all the scare stories you hear about buying property abroad.
We have just come back from the first visit to our new home and the great service from Crete Homes continues. They arrange to pay all the bills and deal with any unforeseen problems that may arise, which is reassuring when you live in another country. All in all we couldn't fault the friendly, efficient ongoing service they provide".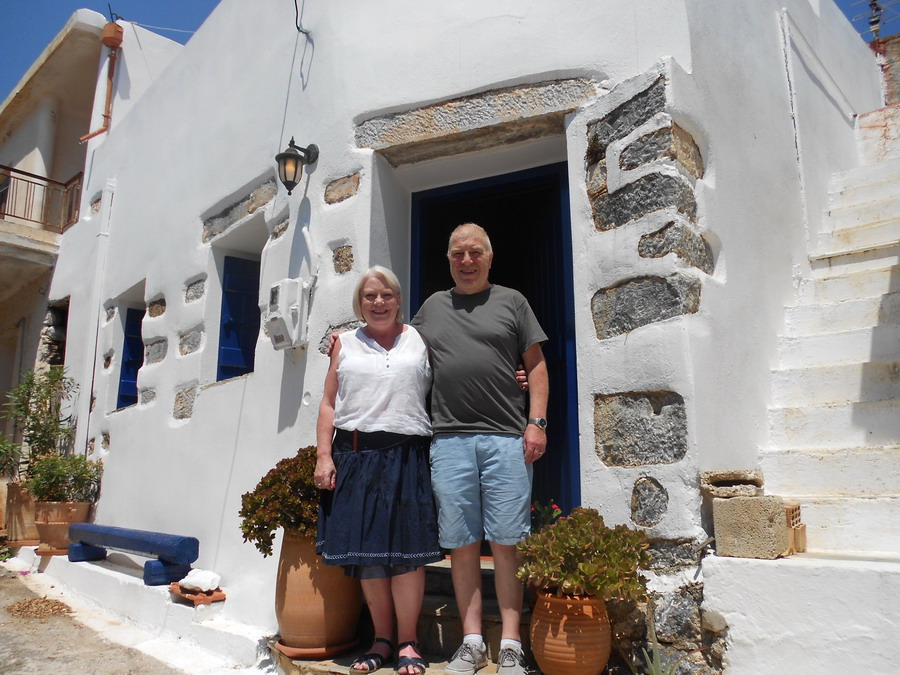 Richard's latest book 'More Hidden Crete' has just been released joining his other titles including 'Crete – A Notebook' and 'Hidden Crete' for sale in paperback or Kindle versions for sale on Amazon and selected bookshops.
https://www.amazon.co.uk/Richard-Clark/e/B00VPWI8O2/ref=ntt_dp_epwbk_0
Richard's Facebook page is at: